Tab + Video Lesson : Don't Stop Believin'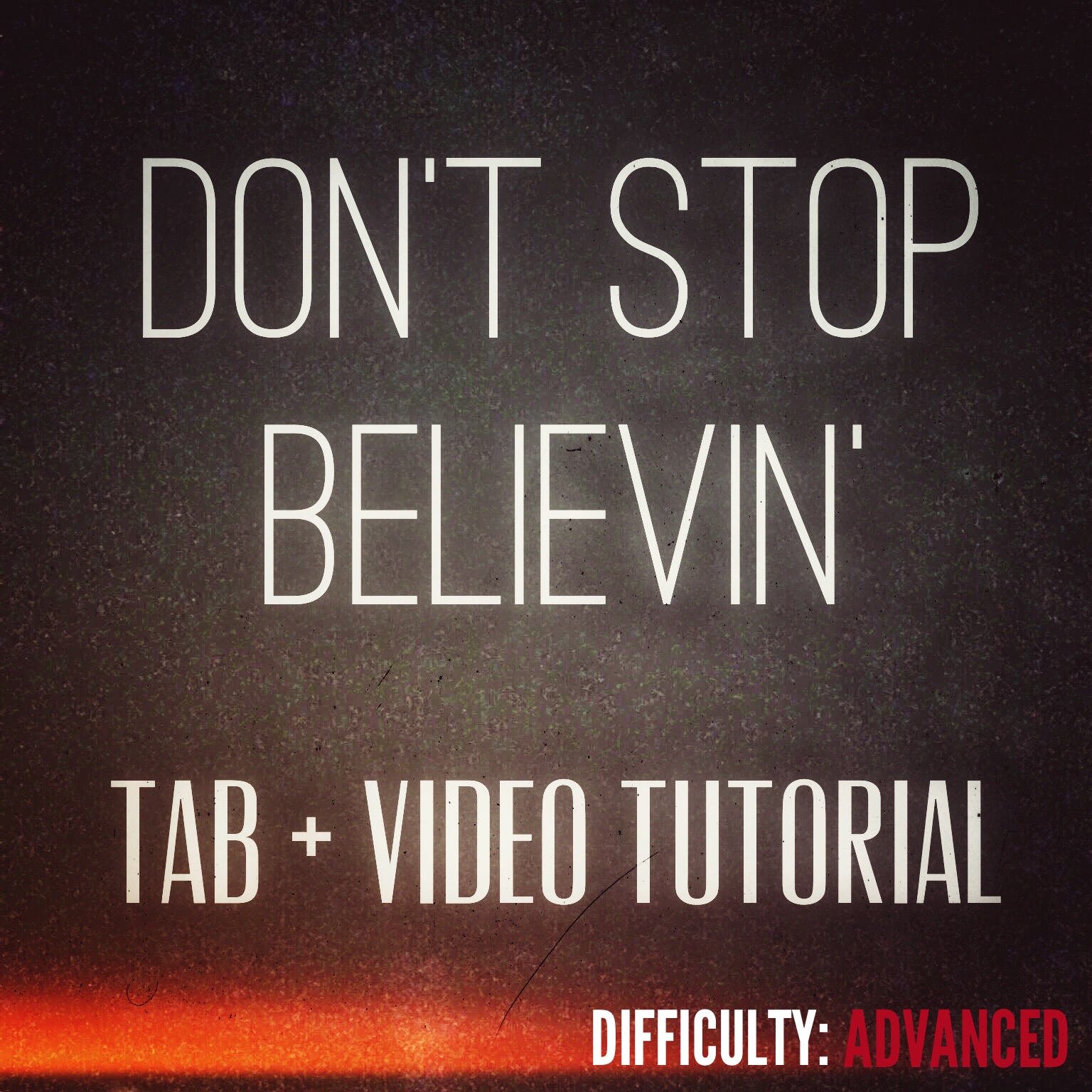 Tab + Video Lesson : Don't Stop Believin'
This is a package of Tablature, Notation and a Video Guide for my arrangement of Don't Stop Believin'
*disclaimer: this arrangement is rated "very difficult" and will take many hours of hard work and dedication to pull off well. Only purchase this if you are already play fingerstyle guitar, and you are ready to challenge yourself.
Included:
PDF Tabulature / Notation
Video tutorial / walkthrough
Guitar Pro 5 version, which can be opened with Guitar Pro apps.
sale